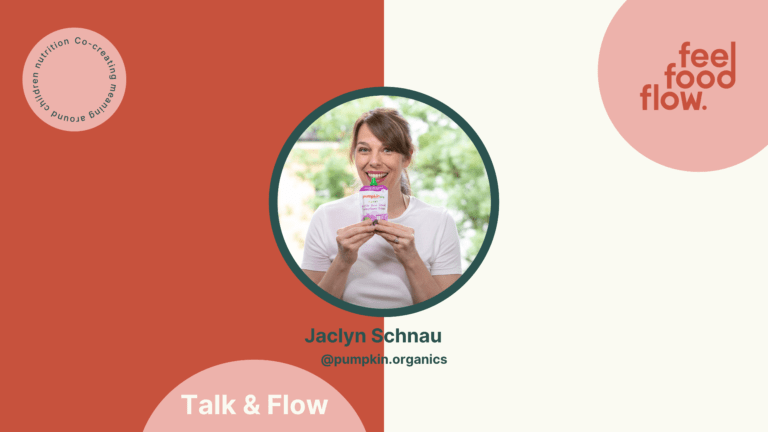 Jaclyn Schnau co-founder and CEO of Pumpkin Organics talked with us about her company and entrepreneurial journey.


Pumpkin Organics is a

really inspiring brand that offers baby and kids food high in veggies, no added sugar and 100% climate neutral - all to create lifelong healthy eating habits.

Register to our Dining Tables via DM on Instagram or email us at flow@feelfoodflow.com with your name and the topic of the session you would like to join!