All our solutions are based on the concepts of responsive feeding and learning by doing, as well as personalized according to the gestational stage of the mother or the child's age (i.e., pregnancy, 0-6 months, 6-12 months, 12-36 months, and 3-6 years).
Initially only content from 6-12 months! We will let you know as soon as more stages or ages are available.

First Program Starting on Oct 1st!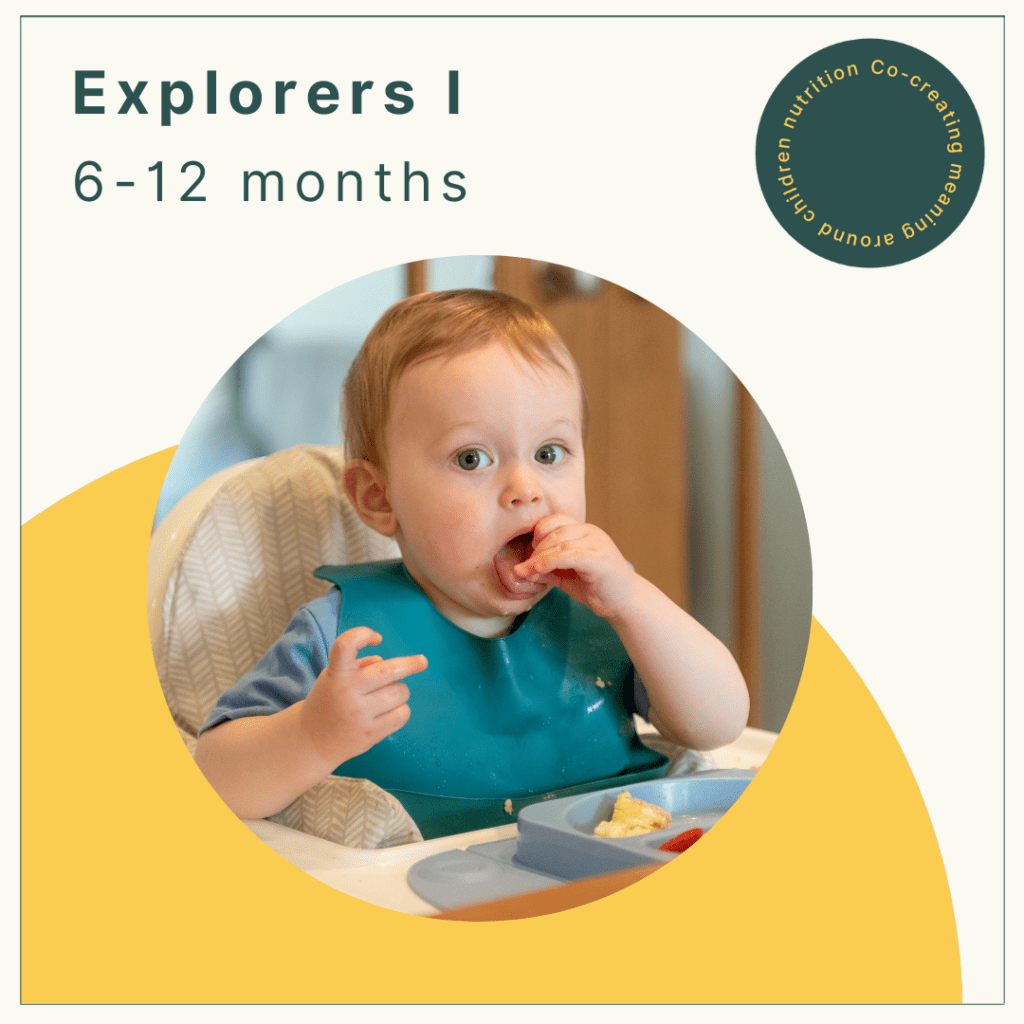 Your baby is now ready to take a more active role in the eating learning experience. For the first time, she/he will be exposed to a large range of flavors, apart from the shapes, colors, and textures already discovered. In this program you and your baby will learn how to take the maximum advantage of the complementary feeding process while acquiring key mindsets for the future. You will have access to content, products and services, as well as live courses.
Main Topics Included:
– Methods: Traditional & BLW
– Breastfeeding and formula
– First foods, frequency and foods to avoid
– Essentials to start
– First-aid for babies (i.e., allergens, choking hazards)
– Lifesavers
– Fun and easy activities 
And much more!
Sara is our leader of people, culture, and vision. She is a nutrition and education enthusiast, who strongly believes in the importance of instilling independence and curiosity for learning in the first years of life, as well as in the role that nutrition plays in achieving this.
Melisa is our leader of nutrition, content and community. She is a nutrition scientist, passionate for mother and child nutrition, convinced that the key to ensure and enjoy good health lies mainly on a good nutrition, especially in the impact it has on the first 1000 days of a person's life.
feelfoodflow's solutions are co-created with an inspiring team of experts, who are recipe developers, health, and education professionals, as well as opinion leaders and mompreneurs. In our innovation lab we brainstorm, share, collaborate, get inspired by each other, all to create meaningful experiences for you and your children!